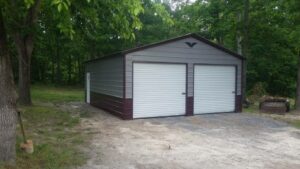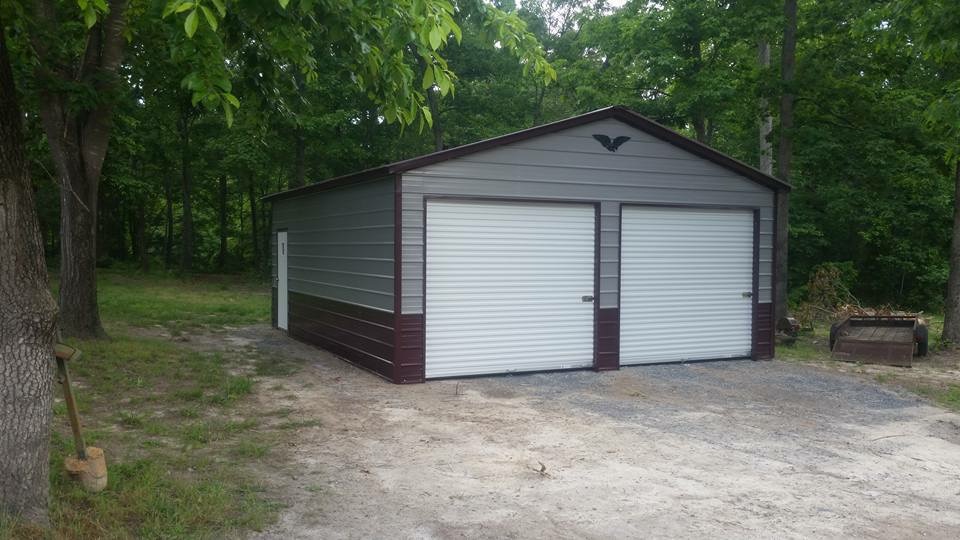 Shown with optional man door, a $200 option.
Standard features include braces on all legs, center snow braces on all trusses, 22′ and 24′ wide garages now have 4′ welded bracing on all trusses to add to the durability, and strength of your new garage. Temporary rebar anchors, or concrete anchor included. Mobile Home style anchors available as an option at extra cost.
See our Carport Options page for additional options
We work with 3 different Carport manufactures. Prices, standad features,and option prices may vary.
Prices are good in IL, IA, KS, MO, AR, NE, IN, OK
Our Vertical Roof Style Garages make a very attractive, affordable addition to any property. With many options to choose from we can help you design a building to fit your family's needs. Vertical Roof Style Garages do not have an overhang on the ends, therefore the measurements listed are the framework dimensions. Width is measured outside to outside, and the length is the actual base rail dimension.