6′ Shade Cover

*

6′ x 4′
$56.16
6′ x 6′
$66.06
6′ x 8′
$74.92
6′ x 10′
$85.92
6′ x 12′
$95.73
6′ x 14′
$106.20
6′ x 16′
$116.67
6′ x 18′
$121.90
6′ x 20′
$131.79
10′ Shade Covers

*

10′ x 10′
$91.33
10′ x 12′
$115.95
10′ x 14′
$138.27
10′ x 16′
$157.00
10′ x 18′
$172.50
10′ x 20′
$178.32
14′ Shade Covers

*

14′ x 14′
$254.52
14′ x 16′
$259.93
14′ x 18′
$265.06
14′ x 20′
$304.37
18′ Shade Covers

*

18′ x 18′
$330.71
18′ x 20′
$338.27
| | |
| --- | --- |
| 20′ Shade Covers | |
| 20′ x 20′ | $371.54 |
| | |
| --- | --- |
| Kennel Roof Kits | |
| 6′ x 4′ | $98.86 |
| 6′ x 6′ | $120.86 |
| 6′ x 8′ | $134.98 |
| 6′ x 10′ | $164.80 |
| 7.5′ x 7.5′ | $153.84 |
| 10′ x 10′ | $143.78 |
| | |
Kennel Anchor Kits – $64.12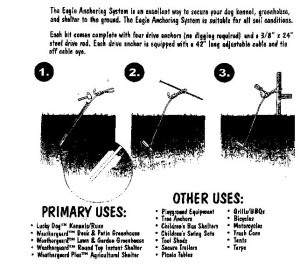 *We STRONGLY recommend an anchor kit with purchase of our Solid Top Kits to avoid damage to property and others in the event of high wind.
Shades are now available in GREEN, BROWN, BLUE, WHITE, TAN
*Your new Shade Cover is made for you at the time you place your order and cannot be returned for replacement, or refund.
*If you are covering multiple runs be sure to add the extra spacing between the panels created by the saddle clamps.
*We try very hard to keep these pages updated, but prices are subject to change without notice.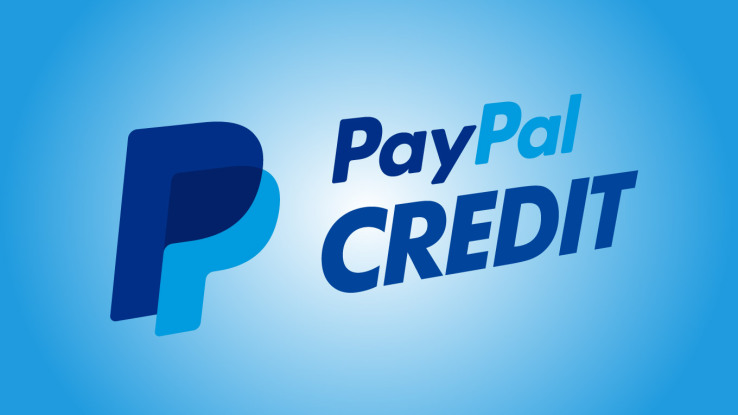 Our 80% SunBlocker Shade Coversare Proudly Made In The USA from USA materials. Our Shade Coversinstall in minutes with no tools with the provided nylon zip ties. The uses for our Shade Covers is only limited by your imagination. These Shades can be used as a privacy screen for your pool, deck, porch, carport, or where ever you need shade, or privacy. Each one of our 80% Shades is made at the time you place your order, so odd, or custom sizes are not a problem. Just order the next larger size, and be sure to include your dimensions, or contact us prior to ordering.
Online Store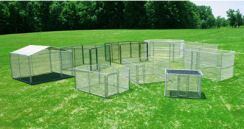 Find a wide selection of items in our online store. From Carports, Garages, Barns, Kennel Shade Covers, Kennel Roof Kits, and growing by the day.