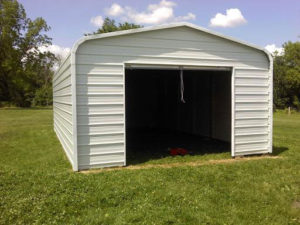 .
Standard features include braces on all legs, center snow braces on all trusses, 22′ and 24′ wide garages now have 4′ welded bracing on all trusses to add to the durability, and strength of your new garage. Driven pin anchors, or concrete anchor included. Mobile Home style anchors available as an option at extra cost.
We work with 3 different Carport manufactures. Prices, standad features,and option prices may vary.
See our Carport Options page for additional pricing for extra height, doors, windows, sides, ends, etc
Need Financing? We have 2 options for you! Click the link to see how easy it can be.
The Vertical Roof Style is recommended for structures longer than 31′
Call or email us today @ 618-713-4352 or 618-314-4660
[email protected]
Prices are good in. Illinois, Iowa, Kansas, Missouri, Arkansas, Nebraska, Indiana, Oklahoma
Call our office for pricing in states not listed