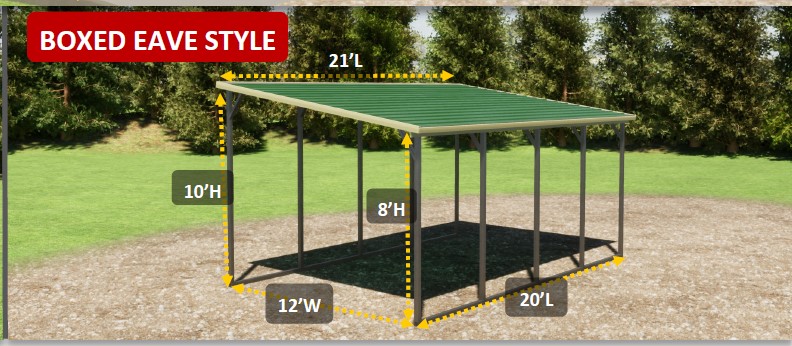 .
Our Boxed Eave Style Lean-tos are now free standing, and make a very attractive, and affordable alternative to our free standing Carports.  All that is required is a level spot. Upgrade to 12 gauge structural steel for not a lot of money, and get a 20 year warranty against rust out on all of the galvanized structural material.
Need Financing? We have several options for you. Rent To Own is now available. Call our office to see how easy it can be.
The Vertical Roof Style is recommended for structures longer than 31′ 
Have questions? Call us today @ 618-314-4660
Our Midwest service area
Normal Installation lead time from November 1 to April 1 is approximately 2-6 weeks depending on the workload in your area. however, due to Covid related delays, sales volume some areas could experience longer lead times.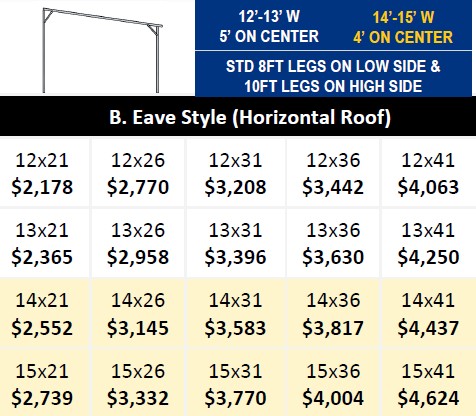 UPDATED 1/6/2022